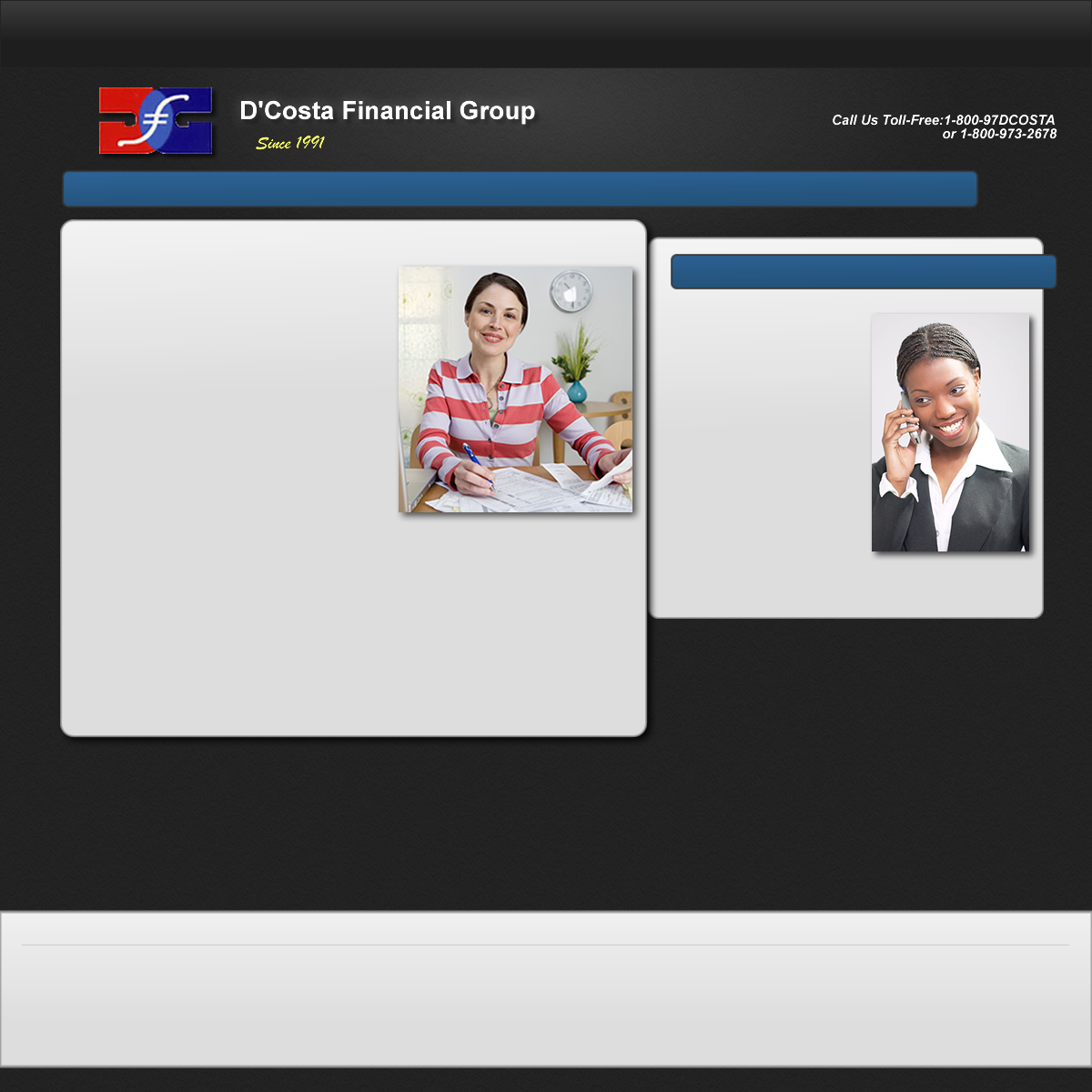 Additional Information/ Medical Conditions

Feel free to give us a call if you have any questions or concerns about this product. We are more than happy to assist you in picking the product that is right for you.  There is absolutely no obligation.

Toll-free: 1-800-97DCOSTA

or 1-800-973-2678

Phone: (905) 471-0572

Fax: (905) 471-8572

Email: dfg@dfglife.com

Copyright 2011:  D'Costa Financial Group.  Canadian Term Insurance.   All rights reserved.

5871 Highway 7 East, 3rd Floor

Markham, Ontario L3P 1A3